Review of India's Top 3 Web Hosting Providers
If you have a small business and want to expand that business to all over the world then you should have a website. This is the right way to reach from your local region to global. For launching a website, you require two important aspects – first one is the domain name and another one is a web hosting account. Domain name is your website address on the internet and hosting is required to host and save your contents on the internet.

There are plenty of web hosting providers available all over the world. Therefore, while launching a website, choosing a best web hosting provider is a very crucial task or situation.
If you choose a web host that offers hosting at cheap price without looking for other aspects like security and service then in future it will be very harmful for your website or may cause many problems. I am saying this because hosting of your website may have an effect on the SEO, website ranking and the overall traffic of your website.
If you are a newbie and want some good suggestion for selecting a web hosting provider then go through this article, here I have listed India's top web hosting providers in details and also explained most preferable hosting services.
Let us start with the basics:
What Is Web Hosting?
Web hosting is an internet service given by hosting dealers or companies to their customers. See building a website is not a tedious job, but if you want to access that website on the web, for this you need to use some medium known as web hosting. In the hosting service, they provide you some storage space and resources on the server to host your website. Web hosting providers charge for the bandwidth and storage space on the server to store files of a website.
There are several types of web hosting services that you can choose for your website as per your necessity and requirements.
1. Shared Hosting:
Shared Hosting is a popular type of web hosting service and an ideal solution for those who are a beginner, start up and looking to host their website at very affordable price point. This hosting service is the most preferable web hosting service by the customers. Shared hosting is the most affordable and economical hosting service among all other web hosting solution options.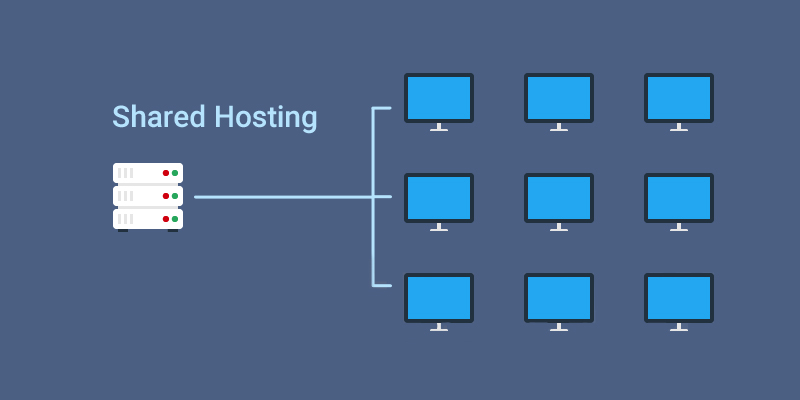 In shared hosting, the hosting service providers host your website on the shared server environment. This means that a number of hosting accounts share one physical server and hosting resources with each other.
In that, each hosting account has some of the resources on the total amount of server resources they can use.
2. Cloud Hosting:
Cloud hosting is a network of connected multiple virtual servers to host the application and website, thus it ensures greater flexibility and scalability. In that websites are operated on several web servers that are interconnected.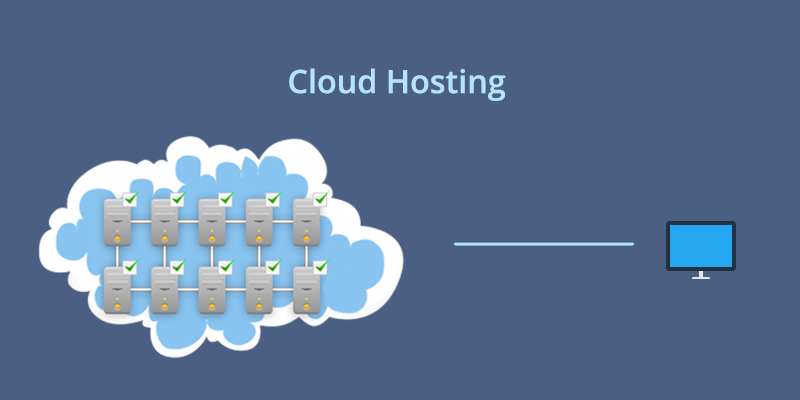 Cloud hosting is the most scalable and reliable type of web hosting, thus, making it an ideal solution for websites that need to load faster. This reduces the chances of any downtime in case of any server issue. Whether you have a normal website or need to host a high traffic website like eCommerce or online store website, cloud hosting will fulfill your entire requirement. The cloud server environment allows you to easily add or remove extra resources, such as storage space or RAM without downtime.
3. Dedicated Hosting:
Those who are looking for more security and stability in the hosting environment then dedicated hosting service is best and suitable web hosting solution. It is also the best alternative solution for shared hosting.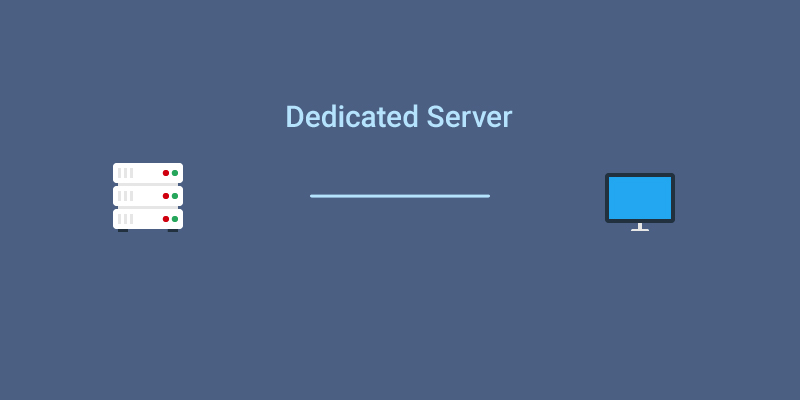 The name itself suggests that in that hosting service, you get dedicated hosting resources in your hosting account. You don't need to share hosting resources like server space, IP, bandwidth and other resources with any other users.
Dedicated hosting is a hosting configuration in which a server is given to an individual organization. The dedicated server is much faster, provides high security and offers a high level of performance than any other hosting option. If you want ultimate control, security and flexibility then a dedicated server will provide you the best hosting experience.
With the above explanation, I think you have a clear idea about web hosting. To make it simple for you to choose web-hosting provider, as I already said, here I have listed India's top web hosting providers that you need to consider while hosting your website.
Are you looking for an affordable web hosting solution provider? Then MilesWeb is the right choice for you, they offer web hosting services at a very reasonable price with a lot of features. Plans of their shared hosting service start at just Rs.99/per month with free SSL certificate and unlimited bandwidth. MilesWeb was established in 2012. Since then it has served thousands of customers worldwide with an aim to fulfil all those users who don't have much budget to purchase expensive hosting packages and also support online business to meet the expectations of their users. They have experienced support team of Windows and Linux System administrators who are always ready to solve your hosting issues. They are available 24/7 for you, and you can reach them via chat, email and phone. They have a hosting solution and service from basic shared hosting to cloud hosting service.
If you look at their hosting plans' costs, it is quite affordable and budget free for any type of budget customers. With their strong support and service, they built a strong relationship with their customers.
I have mentioned their hosting packages with costing table below: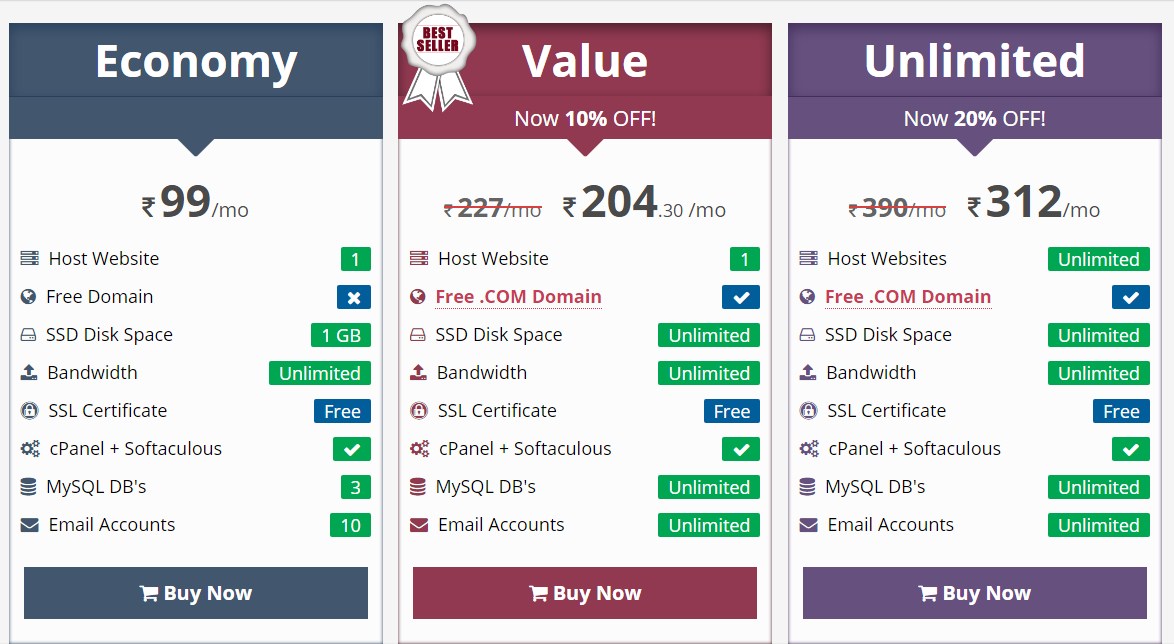 Every product and service must be good when anyone judges it in terms of their support and service, so for this here I have shared the review of their customer about MilesWeb.
Customer ratings:

BlueHost is one of the leading web hosting companies. Most of the website owners and webmasters prefer this hosting provider for the shared hosting and WordPress hosting services. They serve hosting service to the millions of their customers worldwide. With some research and reviews, honestly speaking they have slightly degraded their service due to slow speed and support. Their web hosting plans start at just Rs.209 per month with a single domain, unmetered storage, bandwidth and email accounts.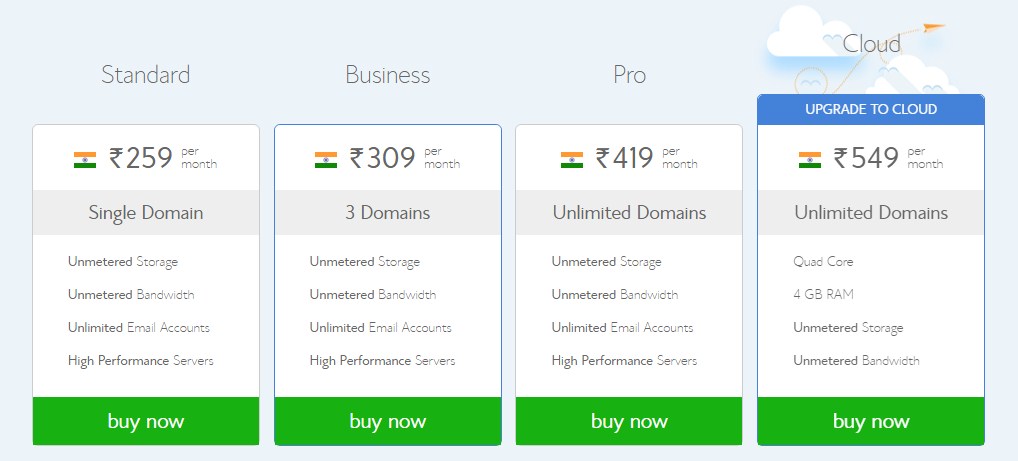 BlueHost is one of the most overpriced hosting providers, their renewal charges are very high and even charge extra for services that should be included for free. They even charge some amount to migrate your website data to their servers.
Customer ratings:

In my list, another name is HostGator. It is also the big name in the web hosting industry. It was founded in the year 2002. HostGator, originally founded by Brent Oxley prior to being obtained a decade later by Endurance International Group (EIG) who also owns Bluehost, Justhost, iPage, Fatcow and many more.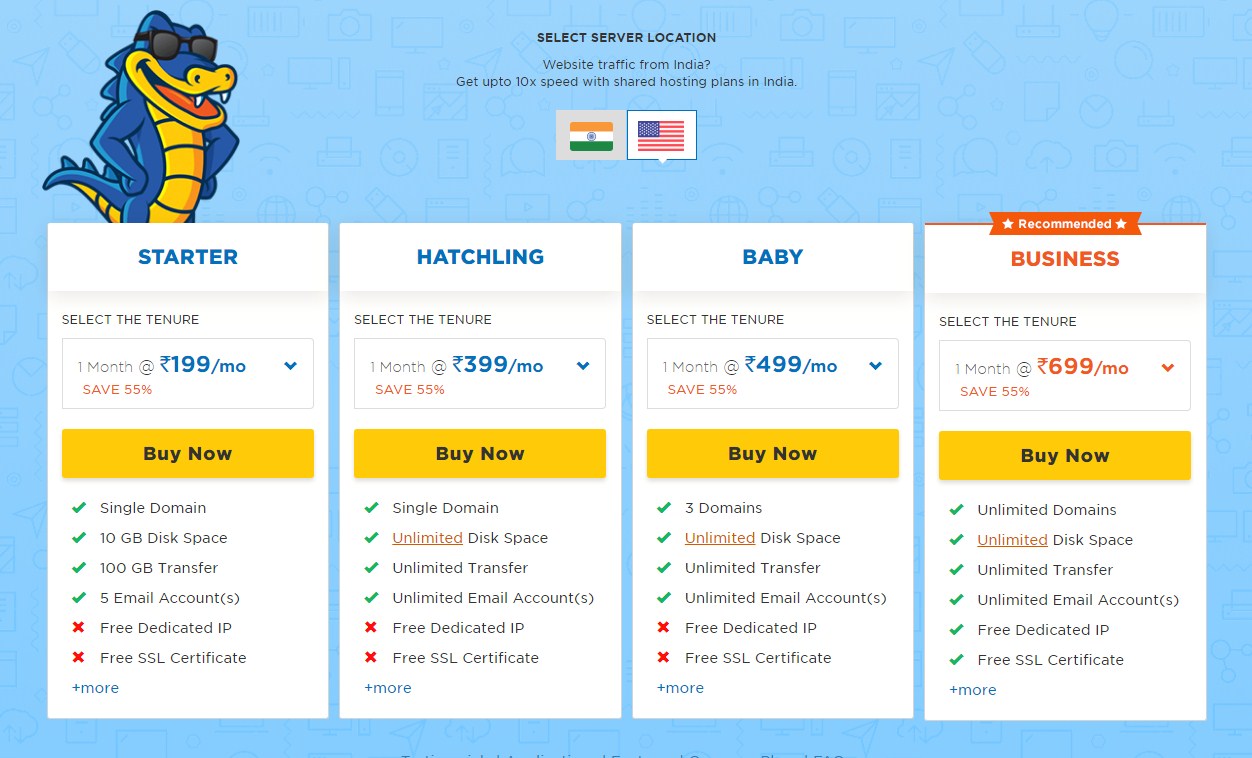 They have served their clients with a wide range of hosting services such as Shared, Dedicated, WordPress, Cloud, and VPS. They offer their web hosting service at Rs.199/mo.
HostGator has offered a single domain hosting with a disk space up to 10 GB and 100 GB data transfer. Additionally, you also get to manage 5 emails accounts. But you don't get basic features like SSL Certificate with its Starter Plan. For SSL certificate you should purchase their Business Plan.
Customer ratings:

With hosting review, you get clear about this company if you want to become their future customer.
I think with the above comparison, MilesWeb is more beneficial as compared to BlueHost and HostGator in terms of pricing, features and service. Their world-class technical support team provides you the instant support for your hosting queries, this differs them from other web hosting providers.
Conclusion:
Now as I have done with my article, I hope that article will help you to select the best and affordable web hosting provider for your website. The hosting providers that I have included in this article are as per the Google results, service and customer reviews.